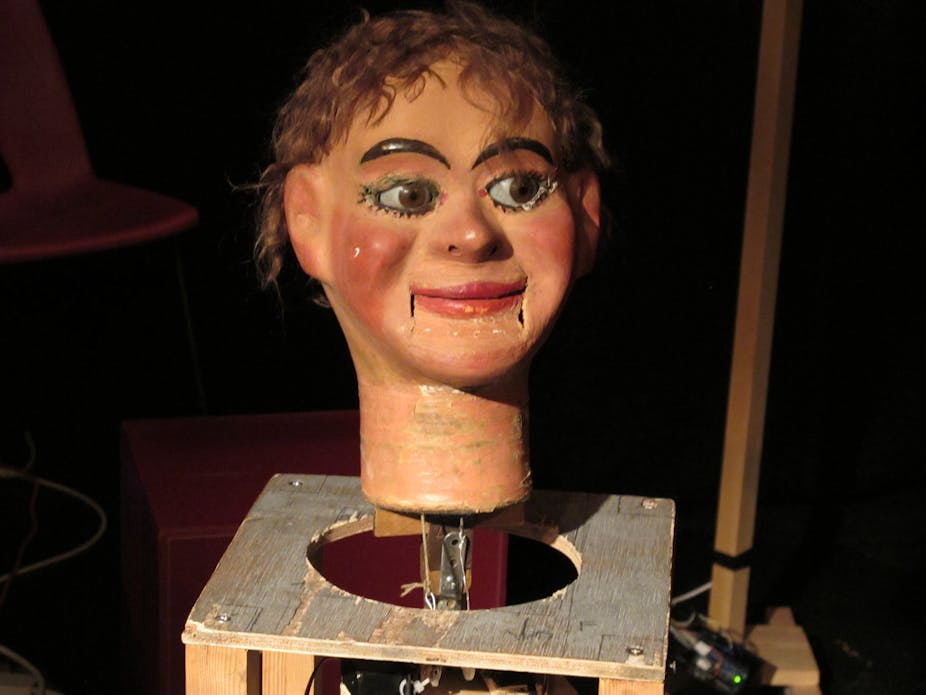 If you were really a nihilist, you'd have killed yourself already.
Maybe that's an exaggeration. Maybe not. But the point is, belief is inherent in humanity, and even if what you believe isn't traditional religion, you still have something to hang your hat on.
What's the Point?
Why are we here?
What is our purpose?
What is the meaning of life?
Why do anything, ever?
If you've never attempted to answer these questions, or at least think about them, then what are you doing? Just mindlessly drifting from consumer product to consumer product, passively absorbing content so you have something to talk about at work?
That sounds absolutely boring. Bleak, too.
Luckily, I have my doubts that most people live like this. We each have our reasons for getting up in the morning beyond mere survival and the consumption of entertainment. Perhaps you do find meaning in your work. Perhaps it's what you do after the day job that animates you. For many, it's faith, family, friends, and all that other cheesy stuff that, beneath the saccharine-sounding slogans, is deeply vital to living a good life.
You are a character, a real one, and like all characters whether actual or fictional, you have a motivation.
Almost Human
Stories require the suspension of disbelief. We're okay with characters surviving large falls or laser blasts to the face as long as the explanation is coherent with in the established framework of the story. Otherwise, the story loses us. We can look past it if the other story elements are exceptional, but as a writer that's a dangerous approach to take.
One area where unreality is harder to forgive is a character too unbelievable to be real. There may be odd situations or death-defying exploits that can be hand-waved away, but if the people doing these things in a story don't feel like real people, an audience will focus on this unreality over the action.
Living in the Uncanny Valley
Audiences allow creators a certain amount of leeway, a suspension of belief. Key in on that last word, though. Belief feeds into motivation, which is one of the most powerful ways to make a character feel like a living, breathing human.
It rings hollow when a character does something self-sacrificial or really out there for no reason other than the story demands it, when an anti-hero who has acted like a total selfish dick to everyone and has no moral code save for "if it benefits me, I do it" for the entirety of the story risks his life to save someone for no glory or gain but because "it's the right thing to do."
It doesn't make sense for someone who believes in nothing to suddenly start acting like they believe in something. Audiences have a difficult time swallowing that whole.
If you really love nothing

On what future do we build illusions?

If you really love nothing

Do we wait in silent glory?

If you really love nothing

What part of betrayal do you wish to deny?

Interpol, "If You Really Love Nothing"
If something or somebody doesn't seem quite human, it triggers a negative emotional response. It's like a robot that tries to trick you into believing that it's the real deal. Or a bit of special-effects in a movie where there's something eerie and off-putting about that otherwise normal-looking lady's eyes . . .
. . . or how they act.
You've noticed the uncanny valley effect in fictional characters. Maybe you've noticed it in real people, too.
If you really love nothing

Everybody's made up

Everybody's losing

If you really love nothing

Shall we sleep in silent glory?

If you really love nothing

How could you be there?

You could just leave forever

Interpol, "If You Really Love Nothing"
Fact Is Fiction
The digital world has created a simulacrum of real-life via screens that effectively act as digital telepathy, broadcasting the contents of people's thoughts across time and space. As the old saying goes, are we using the machines, or are the machines using us?
I have an idea for a story, maybe a brief horror novella, where a short-story author whose work doesn't get selected for a prestigious anthology tracks down the editor-in-chief for revenge. There are other, deeper, socio-political implications that run through this story than I need to get into here, but one of the key components is that the character in this author's story—all of his stories, in fact—is the superego version of the author himself. When he performs bad acts in real life, he is thinking of himself as his character and author as one, doing the deeds and also writing the outcomes, as well as others' reactions to what he does. He has gotten away with it for so long, in fact, his morality is basically a blank page upon which he, the author of his own existence, gets to write without input or interference from anybody else.
He is, in short, not quite human. And yet he still believes in something (himself).
As thinking and rationalizing creatures, we all run the risk of turning ourselves into the sole arbiter of right and wrong. You can either worship some sort of immutable standard against which to measure your behavior, as well as that of entire civilizations, or you can worship yourself.
However, the self is a notoriously fickle master. You can see this anytime absolute freedom is tried: no rules and nearly limitless opportunity, and most people turn into obese, consuming, masturbating animals in self-imposed captivity. To use a less-vulgar example, when you toss away all of the rules of conventional poetry or music, you're left with utter garbage nobody cares to read or listen to.
Or, more sinisterly, like the character in my story idea, you take it upon yourself to do what thou wilt, which shall be the whole of the law.
It's awful, but it's at least a belief.
Yours is No Disgrace
I don't think anybody is sincerely a nihilist. All of the gloss put on nihilism as a philosophy serve to make it not nihilistic. Even the Death Cult that has a stranglehold over Western elites believes that it is serving a master, or masters, who require certain rituals and obeisance in order to confer favor. Even those of an entirely materialistic, atheistic bent have a belief in why it is good to do good; we can leave aside the incoherence of such arguments, since it allows for nothing to be immutable and rarely allows for an objective good that exists regardless of what a given society thinks is convenient at a given time, and just take them as given.
People believe, even supposedly advanced, progressive, science-based moderns, and there is no shame in belief.
I would think that, if somebody actually lived according to a lack of belief in anything, they would make robots seem warm and compassionate by comparison.
What Then, to Make of Hollow Men?
I really don't know, because those who truly believe, on a philosophical level, that existence is meaningless and life has no point, and who are sincere about it, would have offed themselves already.
– Alexander
---
Characters full of belief, whether it be in service to the good or the bad. Check out The Last Ancestor here.